What is RSS feed? In order to understand it, first, we need to know what it stands for. RSS feed stands for "straightforward syndication" or "rich site summary". A web feed allows users and their applications to access automatic content and website updates. It relies on simple text files that extract necessary information from XML. Then simplified content is put into an RSS reader that converts text files into digital updates.
So it makes it possible to turn simple information into steady content pieces. It helps readers to stay up to date with the latest improvements. Now it can handle images, videos, and other content as well. You can also update on-page SEO elements such as meta titles and headings. This feed tells the reader when new material has been published on a website.
How Does RSS work?
RSS feed displays content that matters to users. It begins after you subscribe to the RSS feed. So it triggers an automatic transmission of updates to the RSS feed reader. These updates include new information, such as newly published content. RSS reader can send the content to feed in real-time and places the most recent items at the top.
RSS feeds allow one to log into one dashboard and get the latest events and news from all websites. Because checking each site one by one takes more time and effort. So these notifications and updates are gathered in real-time into one convenient dashboard. These files are easily read by a computer called XML files that update information.
The author of your favorite website builds an RSS feed that maintains a list of new updates. You can subscribe to a feed so that updates can appear in your feed reader. First, you will see on-page SEO elements, then basic information about full content in a feed reader.
What Is the Purpose of RSS feeds?
RSS feeds to ensure a reader stays on track with new developments online. It makes it easy for websites to offer personalized viewing and search experiences. Users can access regular updates without missing important information mainly because new content is categorized and compartmentalized. It allows you to catch up on new articles, posts, and news by updating without being online. Now major blogs have RSS installed.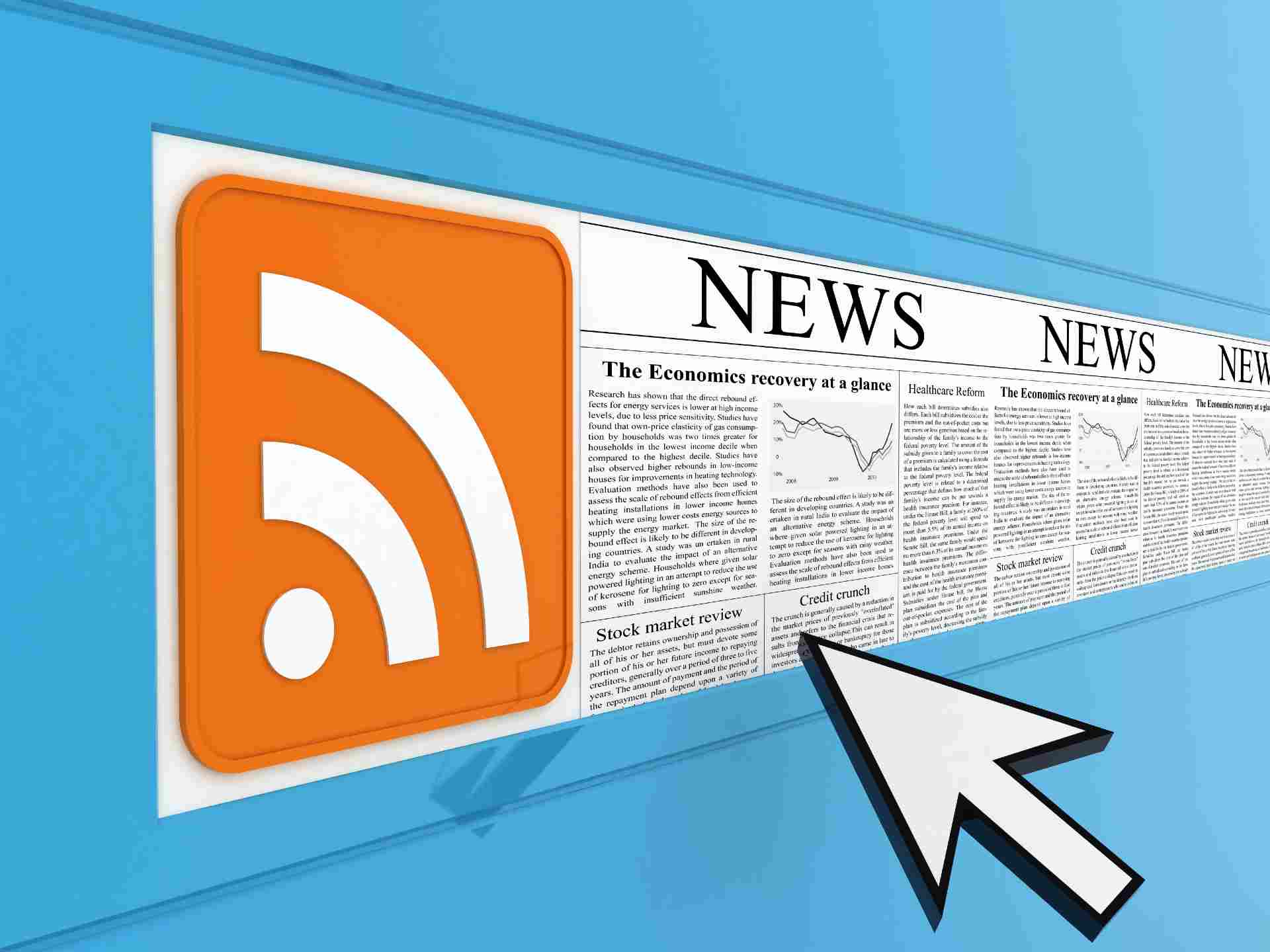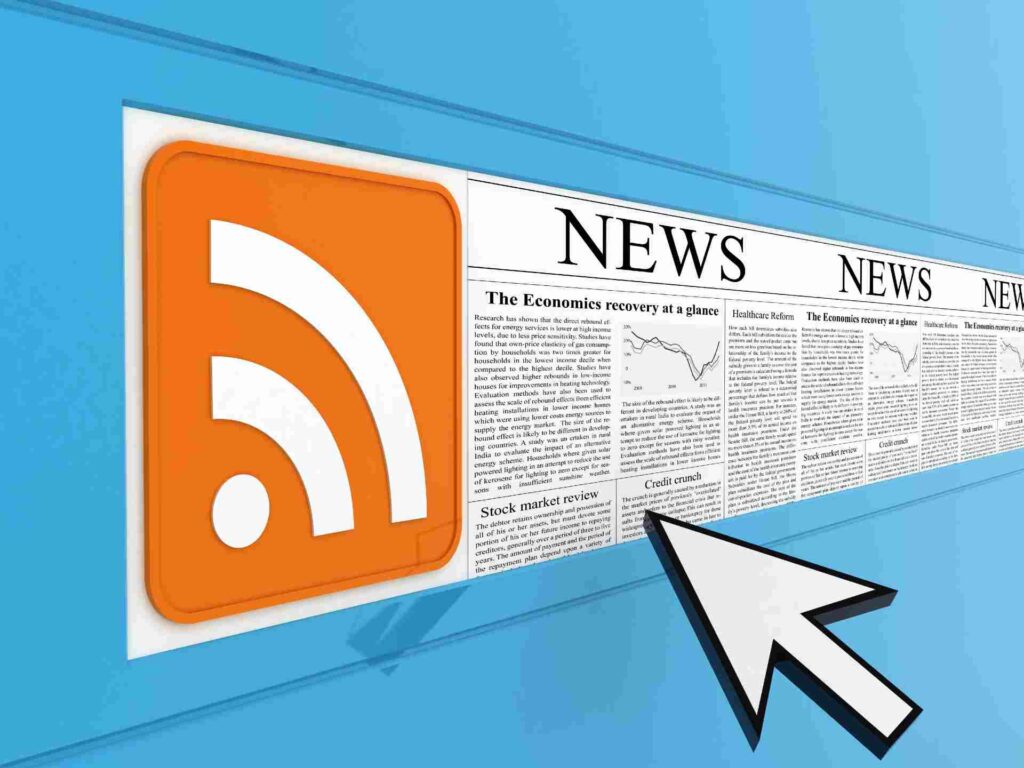 How Do I Create an RSS Feed for My Website?
After answering the question "What is RSS Feed?", let's talk about how it is done. To increase the readership on your site, you need to build an RSS feed. It keeps your users up to date on your latest publishes, which can result in a big increase in traffic. It is quick and easy to build an RSS feed. You can use a building program or write one yourself. Follow these steps to write one:
Build a simple list of your most recent content. You need to aim for 10-15 items, though you can make it with less and more. Then you need to copy the URL into the list and write a short title with a brief description.
Build your XML file. Open your Notepad and add your RSS header information. Then enter the specific codes into the top text file. Now you can start entering your content.
Begin entering your content. Each piece of content needs to be a separate <item> entry below the header. Replace the items with the information for your content and copy the following code for each entry.
Close tags at the bottom of the feed. After entering all of your items, close off the <rss> and <channel tags>. Then you can save the files.
Save your file. Save your file as an XML file after completion. Click File and select Save as. Then name the file to match the title of the feed. The file cannot have any spaces.
It is time to publish your feed. Now you have an XML that needs to be uploaded to your website. You can use an FTP program to place the XML file on your site's homepage.
Distribute the feed. Since your feed is online, you can now distribute the link to various Feed Directories.
Update your feed. It is important to update when you build content that you are trying to publish if you are manually building your RSS feed.
You can use RSS Creator as a second method.
How Do I Display an RSS Feed on My Website?
You can follow these steps to display an RSS feed on a website:
Select HTML from the options as your website platform.
Set the height and width of your feed. Then click on "Get Code.
Then copy the given code and paste it into the back end of any webpage. It depends on where you want to display your RSS feed.
You can use other tools to display an RSS;
You can use JavaScript to display the RSS feed on a website, as it is the easiest way. Many sites will allow you to generate code that can be inserted into a website. The JavaScript will auto-update and show the latest headlines.
PHP is a complex solution to display an RSS. The benefit of this tool is that the content of the feed displayed can be spidered and indexed by search engines.
You can display your RSS feed by exporting it to HTML. It requires a webmaster's intervention to update the content.
Using XSL to display RSS is theoretically easy to understand but tricky to implement. Web admins must be familiar with CSS and XSL for better formatting.
Web admins can build RSS radars by combining content from related sources. They use tools to display content contained in an RSS feed.
Conclusion
In this article, we answered the question "What is RSS Feed" and briefly explained how it works. It allows website owners to market their websites by keeping their visitors updated. So it is very effective for SEO and on-page SEO elements. Visitors can get automated news, content, and blogs with the effect of an RSS feed. This is how web admins can keep their websites on top updates, and visitors can get new materials by being on track. As a webmaster, you can use many tools to build an RSS feed and display it on your website.
Frequently Asked Questions on RSS Feed
Is it free to use the RSS podcast?
Users can get a free podcast website, directories, and sponsorship opportunities.
How much do I pay to use RSS?
This plan only charges $4.99 a month. It provides features like unlimited episodes and storage.
Is RSS feed safe to use?
According to an expert, popular RSS and Atom feeds can carry JavaScript code that would compromise a PC. Also, they can expose computer users to hacker attacks.